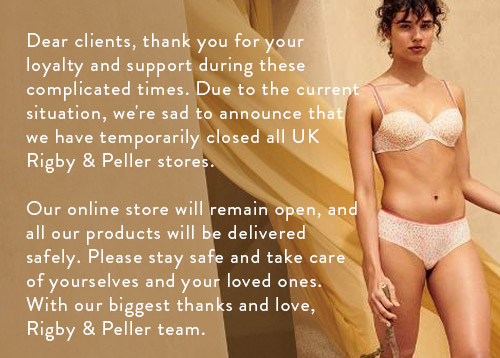 FIT & STYLE Appointments
You are welcome to come into the boutique any time to browse our wide selection of lingerie or to request a fitting with advice from one of our Lingerie Stylists. No appointment is needed, but if you want to arrange a fitting for a time that suits you, you can book an appointment with the boutique of your choice.
EXPERIENCE GIFTING
Add to the experience with a Rigby & Peller Gift Card that can be redeemed during your appointment across a wide selection of luxury lingerie one is sure to love.
HOW TO BOOK A FIT & STYLE APPOINTMENT:
1. Select your Boutique - 2. Enter your desired Date and Time - 3. Enter your Personal Information